在美国,生小孩前直至到出生及之后的疗养,整个过程的医疗花费都非常高。在美国生小孩的基本费用为$3,000至$11,000美元左右,这还不包括突发的妊娠合并症。如果你或你的家属发现自己已经怀孕了并要到美国旅游或留学的话,请查阅清楚自己的保险计划是否覆盖自己所需要的怀孕生育保障。
如果你现有的医疗保险计划不覆盖怀孕生育相关的费用,或你现在并没有任何医疗保险,那你的选择也不多。在美国,已怀孕的外国人士如想购买一份能覆盖怀孕生育相关费用的医疗保险计划的话是没什么可能性的(有社安卡号除外)。但是,按照每个人的实际情况、受保地区和保险计划,你还可能有一线生机能买到覆盖怀孕生育相关费用的医疗保险计划。
已怀孕人士在美国有什么保险计划选择呢?我们一齐来看看!
医疗保险选择:
一般来说,基乎所有医疗保险的怀孕生育保障都需要被保险人在保险计划生效日后怀孕才获覆盖的。如果你在计划生效之前已怀孕了,你就有可能直接不获受保,或保险公司会把所有怀孕生育保障列为你计划中的不保事项。但是,还是有一些计划可供已怀孕人士选择:
国际旅游医疗保险计划
如果已怀孕的你将会在美国逗留比较短的时间,有些国际旅游医疗保险计划可覆盖因怀孕而引起的妊娠合并症。虽然这不是全面性的怀孕生育保障,但起码这能保障你在怀孕时有机会引起的紧急妊娠合并症。要注意的一点是,这类计划的妊娠合并症保障通常有一个时间表,病症只能在某段时间内发生才能获取理赔,详情请查阅计划的保障条款。
平价医疗法案/奥巴马医改兼容的医疗保险计划(Affordable Care Act / ACA Compliant Plans)
平价医疗法案/奥巴马医改兼容的医疗保险计划,英文为Affordable Care Act Compliant Plans / ACA compliant plan。ACA医疗保险计划是不会排除已有疾病/状况(而怀孕就属于这状况) 。这代表就算你已怀孕,你也合资格购买计划,而且你还能获取ACA计划中的怀孕生育保障。但是你的国际访客身份在各州定义不一,你需要在ACA医疗保险市场的开放购买期(11月1日至1月31日) 查询并确定你的身份是否能做特别申请的安排。
在美国没有医疗保险的情况下治疗怀孕生育:
如果你未能获取医疗保险计划来覆盖你怀孕生育相关的费用的话,以下是一些能帮你在美国减轻怀孕生育相关的费用的方法。
分娩中心或助产士 (Birthing Center or Midwife)
分娩中心设有其本的医疗设备以应付低风险的分娩,同时也具有当妊娠合并症发生时转送母婴到医院的准备措施。一般分娩中心主要应对不需要医生或硬脊膜外麻醉而顺产的分娩。分娩中心收费为$3,000至$4,000美元左右。
妇科诊所 (Women's clinic)
除了分娩的费用之外,你还需要考虑产前和产后护理,两样加起来的费用也不少。妇科诊所会是孕妇的经济选择,他们按不同等级和需求收费,请在使用前先联系诊所有关产前后护理的实际费用。
还款计划(Payment Plans)
如果没有医疗保险的你还是想去医院做分娩或检查的话,也不是说不可以,只不过你要准确好支付昂贵的医疗费用。若万一你需要剖腹产或发生妊娠合并症,医疗费用可高达$45,000美元。好消息是很多医院都可让你讨价还价和设立还款计划。在分娩或检查之前,请先致电你所城市附近的医院或医生比较一下价格和与他们确认是否能设立较为划算的还款计划。
Understanding Travel Insurance
A travel insurance primer from TravelInsuranceCenter.com
Introduction
Traveling can be exciting and rewarding, but it can also be expensive when the unexpected occurs far from home such as sickness or injury, travel delay, baggage loss, or worse. In the past decade, medical costs have increased dramatically worldwide and even countries with subsidized National Health plans now demand payment in full from foreign visitors for medical services rendered. At the same time travel suppliers such as airlines, and tour operators worldwide have made cancellation policies more restrictive, so if you have to cancel a trip it's likely that a substantial portion of your pre-paid travel expenses will not be refunded, and if you have to interrupt a trip mid-way, the last minute, one-way economy fare return-flight is now likely to be more costly than ever. Moreover, the reality of global terrorism, increased travel industry bankruptcies, global economic instability, and the overall unpredictability of life today causes many people to seek ways to minimize the unique financial risks associated with travel.
As a result, savvy travelers purchase travel insurance in order to protect against the potentially staggering financial costs resulting from crises such as the cancellation of a big trip due to death or illness of a family member or a required emergency medical evacuation.
Basic Plan Types
There are many types of travel insurance and choosing the right plan can be confusing. Becoming familiar with the basic types of plans and the specialized terms will make it easier to compare plans, and ultimately choose the right plan for your needs. TravelInsuranceCenter.com breaks down travel insurance into five major categories:
Accidental Death & Dismemberment (AD&D)
Trip Protection
International Medical Insurance
Annual Medical
Emergency Medical Evacuation.
Accidental Death & Dismemberment (AD&D) insurance pays the insured or its beneficiary a substantial lump sum benefit when an accident results in death or the loss of a body part. Often people think travel insurance means flight accident insurance. Flight accident insurance is a type of AD&D that pays a benefit only when an airplane accident results in death or the loss of a body part. Common Carrier AD&D is a type of AD&D that pays a benefit only when an accident involving a common carrier results in death or the loss of a body part. Finally, the broadest type of AD&D is 24-Hour AD&D which pays a benefit when any accident results in death or the loss of a body part so long as the accident occurs during a covered trip.
Accidents due to terrorism may or may not be covered depending on the policy. Acts of war and nuclear, chemical, and biological attacks are usually excluded, but policies that waive the exclusions can be purchased at a considerable cost.
Trip Protection Plans typically reimburse your non-reimbursed travel expenses if an emergency (death, sickness, airline strike, travel company bankruptcy, etc.) occurs right before or during your trip causing it to be canceled, interrupted or delayed. Often these plans include travel assistance services, coverage for lost or damaged baggage, as well as minimal coverage for incurred medical expenses. Although the maximum benefit limits for medical expenses may be relatively low, often there is no deductible or co-pay. Usually, travel protection plans are sold on a per-trip or single-trip basis but some plans can be purchased on an annual multi-trip. Annual multi-trip travel protection plans offer all of the benefits of single-trip protection plans except annual multi-trip plans almost never cover trip cancellation.
Travel protection plans offer good protection for international and domestic travel when your trip cost is substantial. The medical expenses coverage can save Americans money when illness or injury occurs while traveling within the US, especially when your primary health insurance coverage is an HMO or PPO. Travel protection plans cover increased "out-of-pocket" expenses that result from higher co-pays and deductibles because you're "out-of-network."
International Medical Insurance is medical insurance designed to reimburse you for medical expenses incurred when you are traveling or living in a foreign country for two weeks to two years. Maximum policy coverage levels can be substantial enough (more than US$1 million if desired) to cover major medical expenses such as emergency surgery and extended hospital stays. The "American-style" of international medical insurance coverage is subject to the specified deductible (excess in the UK) and coinsurance or copay. Plans may include emergency evacuation, reunion, and repatriation benefits, as well as AD&D and travel assistance services. The plans allow you to choose the maximum policy coverage level and deductible, which affects the premiums, giving you more control over costs than is the case with travel protection plans. Some plans are renewable up to a maximum of 24 consecutive months.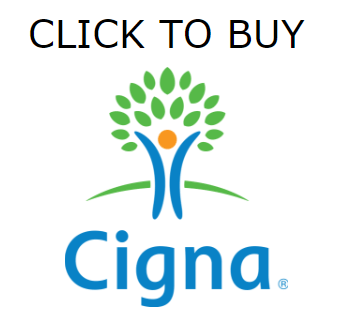 Cigna Global Medical
Cigna Global Medical Insurance Plans
Creating a comprehensive, tailored plan with Cigna Global Health Options is simple. It's flexible, so you can choose and pay for only the cover you need. Cigna International Medical plans comprise of three levels of cover: Silver, Gold and Platinum. Each plan includes International Medical Insurance. Choose from two areas of coverage, depending on needs and location: Worldwide including USA and Worldwide excluding USA.
In addition, you can select optional modules, including: International Outpatient; International Medical Evacuation; International Health and Wellbeing; and International Vision and Dental which enables you the flexibility to create an expat health insurance plan that suits your unique needs.
As well as this, Cigna offers a wide range of cost share and deductible options on International Medical Insurance and International Outpatient, allowing you to tailor a plan to suit your budget.
Quick Quote Apply Online
The Value of Cigna Global Medical Insurance
Cigna has worked in international health insurance for more than 30 years. Today, Cigna has 60 million customer relationships around the world. Looking after them is an international workforce of 30,000 people, plus a network of more than 1 million hospitals, physicians, clinics and health and wellness specialists.
Cigna's full-time, clinical team is led by physicians. They have years of experience in dealing with varied and unique clinical and service situations worldwide. Their vast experience means they provide high standards of healthcare, regardless of where you are in the world.
Cigna Expatriate Medical Insurance
Cigna's coverage is an ideal solution for expatriates and global citizens who are working abroad for a year or longer. The individual expat medical coverage we provide will cover you while abroad and everywhere else in the world you may travel to, including back to your home country.
Cigna's Global Health Mission
Everything we do is around our mission to help improve your health, wellbeing and sense of security.
Cigna's Customer Care Promise
· You can seek help for free any hour of the day or night.
· You can talk to the right person at the right time. The Cigna Customer Care Team will direct your call to one of their healthcare experts.
· You will have instant and easy access to healthcare facilities and professionals around the world.
· On the rare occasion you have to pay for your treatment directly, you'll be reimbursed, wherever possible, within five days of receiving your claim.
· You can receive payment in over 135 currencies.