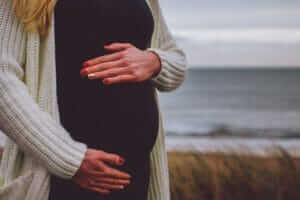 In the United States, the medical costs of pregnancy are very high leading up to and following the birth of a baby. The basic cost of childbirth in the United States is around $3,000 to $11,000, which doesn't include sudden pregnancy complications. If you or your family member is pregnant and wants to travel to the United States, check to see if her insurance plan covers her maternity protection.
Does your existing health insurance plan does not cover the costs associated with pregnancy and childbirth?
Do you not have any health insurance?
You have few choices.
In the U.S., pregnant foreigners are unlikely to purchase an insurance plan covering the costs of pregnancy and childbirth. However, based on your individual situation, you may be able to.
What insurance plans do pregnant people have in the United States?
Medical insurance options:

In general, maternity protection in all medical insurance requires the insured to be covered before becoming pregnant. If you are pregnant before the plan goes into effect, you may not be covered directly, or the insurance company will list all maternity protections as an unprotected item in your plan. However, there are still some plans for pregnant people to choose from.
International Travel Medical Insurance Plan:

If you are pregnant and plan on staying in the United States for a relatively short period of time, some international travel medical insurance plans can cover pregnancy-associated complications. While this is not comprehensive pregnancy protection, this will protect you from the urgent pregnancy-related complications that may occur.
The protection of such complications in this type of plan often has certain time restrictions. For details, please refer to the plan's safeguard terms.
Affordable Care Act
/
ACA Compliant Plans
The ACA Medical Insurance Plan will not rule out existing illnesses/conditions  (pregnancy falls under this condition). This means that even if you are pregnant, you are eligible to purchase the plan, and you also have access to the ACA plan for maternity protection. However, your international visitor status is not defined in each state, so you must check the availability of the special application in the ACA medical insurance market during the open purchase period (November 1 to January 31).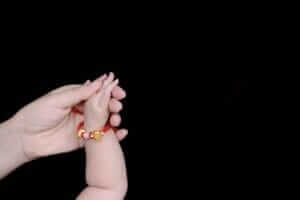 Treatment of pregnancy and childbirth without medical insurance in the United States:

If you fail to obtain a health insurance plan to cover your pregnancy-related costs, here are some ways you can help reduce the costs associated with pregnancy in the United States.
Birthing Center or Midwife

The delivery center has its own medical equipment to cope with low-risk deliveries and also has preparative measures for transferring mothers and babies to the hospital if pregnancy complications occur. The general delivery center mainly deals with births that do not require a doctor or epidural anesthesia. Childbirth centers charge about $3,000 to $4,000.
Women's clinic

In addition to the cost of delivery, you also need to consider prenatal and postnatal care– the costs of which add up. Gynecological clinics are economical choices for pregnant women. They charge according to different needs. Try contacting the clinic about the actual cost of pre and post-care.
Payment Plans

If you don't have medical insurance, you still want to go to the hospital to give birth and for check-ups. In case you need a Caesarean section or have pregnancy complications, medical costs can be as high as $45,000. The good news is that many hospitals allow you to bargain and set up payment plans. Before giving birth or checking in, please call the hospital or doctor in your area. You can compare the prices and see if you can set up a more cost-effective payment plan.
Article originated from: https://www.internationalstudentinsurance.com/cn/blog/2016/02/02/us-huaiyun-baoxian/